Past Exhibitions
Special Exhibitions
Lee Ufan 15th Anniversary of the National Art Center, Tokyo
August 10 (Wed), 2022 - November 7 (Mon), 2022
It is with great pleasure that we present a major retrospective by Lee Ufan (born in 1936), a contemporary artist who has received a great deal of attention internationally as a prominent member of the Japan-based Mono-ha group at the National Art Center, Tokyo commemorating its 15th Anniversary.
Eagerly absorbing a wide range of thought and literature from the East and the West, in the late '60s and early '70s, Lee, who focused on the uncertainty of vision, spearheaded Mono-ha (lit. "School of Things") by combining natural and artificial materials in a temperate manner in both his visual art and writings. Moreover, Lee evolved a worldview based on the notion that all things are interrelated not only in his visual art but also in his writings.
Lee's works liberate art from the world of images, subjects, and meaning, and raise questions about the relationship between things, and things and people. This proves that the entire world exists synchronically and is mutually related. Oddly enough, the threat of the novel coronavirus has forced us to change our anthropocentric worldview. Lee's highly revelatory thought and practice provides us with insights about how we might escape this unprecedented crisis.
The exhibition assembles Lee's most important works, including everything from his earliest pre-Mono-ha pieces, which considered the problem of vision, the Relatum series, which changed the concept of sculpture, and his highly spiritual paintings, which produce a tranquil rhythm. In addition to showcasing Lee's past works, enabling us to trace the trajectory of his creation practice, the exhibition is also scheduled to include his latest ground-breaking efforts.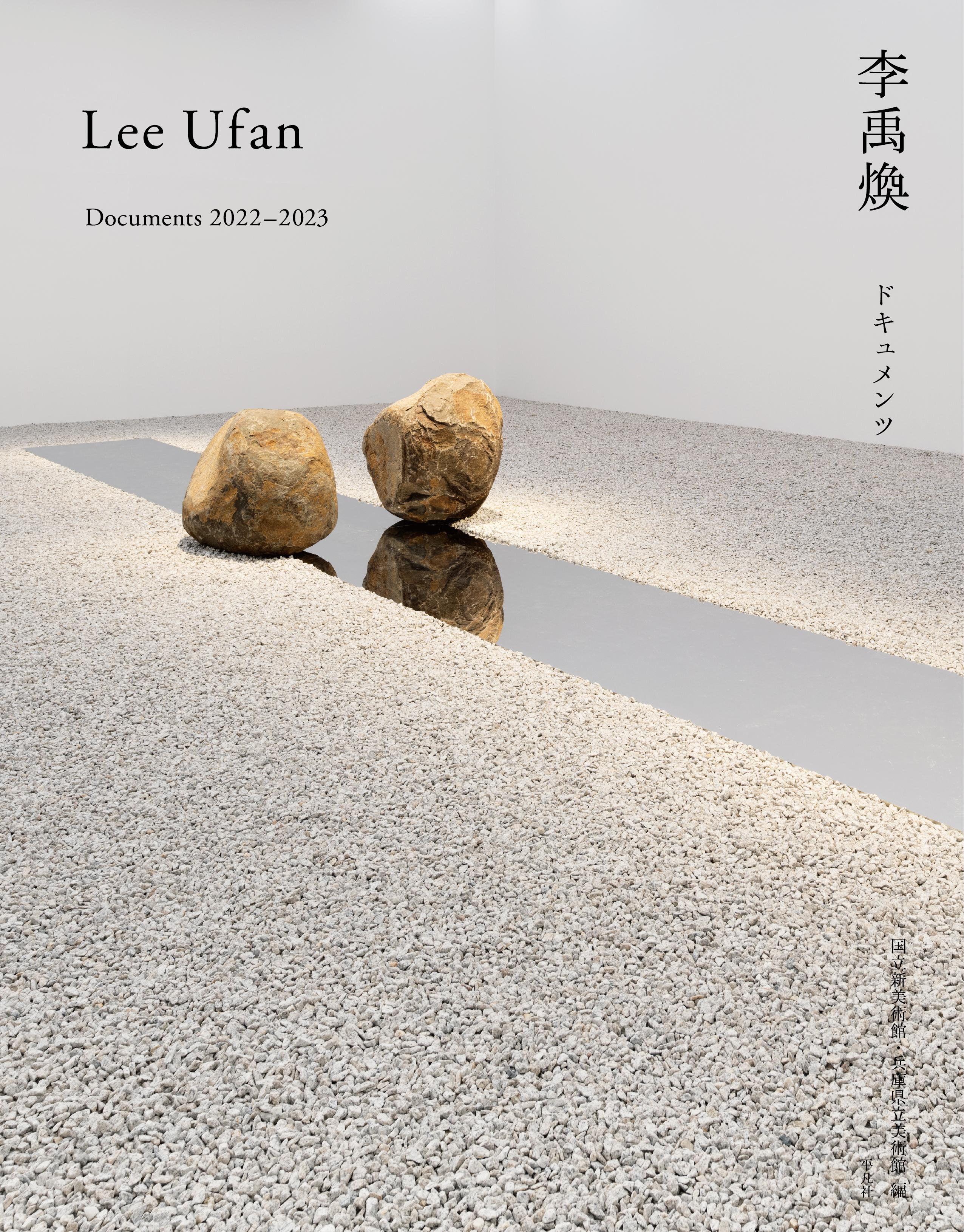 Lee Ufan: Documents 2022-23
Lee Ufan: Documents 2022–23 serves as a supplement to the exhibition catalogue Lee Ufan. This volume contains installation views of the exhibitions at the National Art Center, Tokyo and the Hyogo Prefectural Museum of Art, images of works (cat. 60–63) that were not included in the Lee Ufan catalogue because the works had not yet been slated for inclusion in the exhibition at press time, and documentation of the symposium held at the National Art Center, Tokyo as one of the events associated with the exhibition.
Lee Ufan Documents 2022–23
Related events